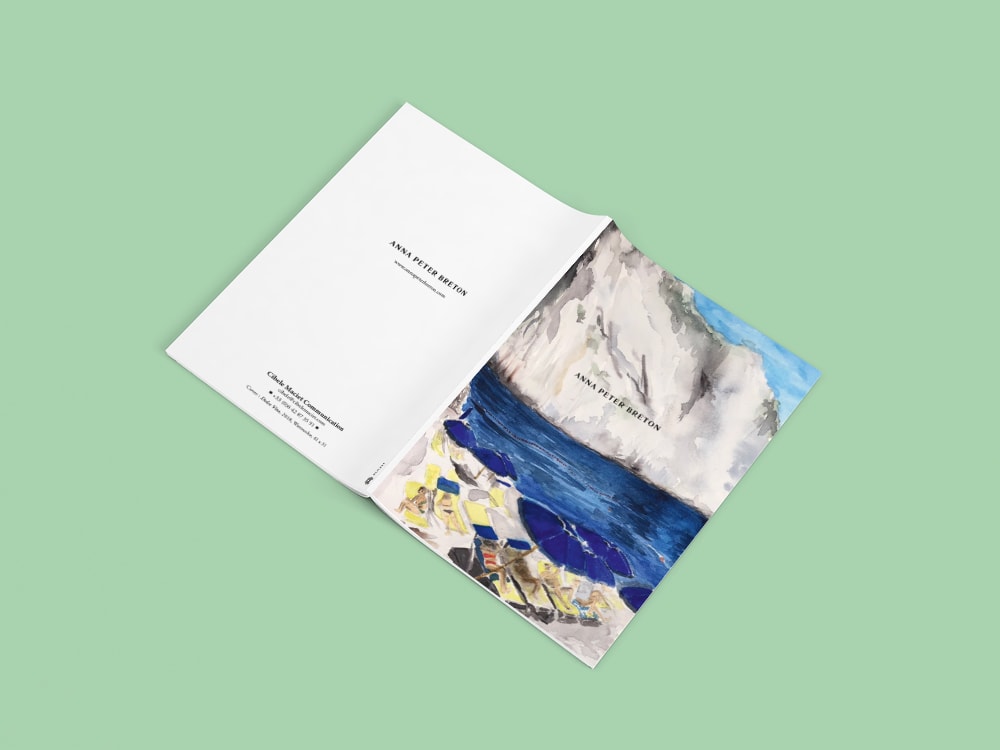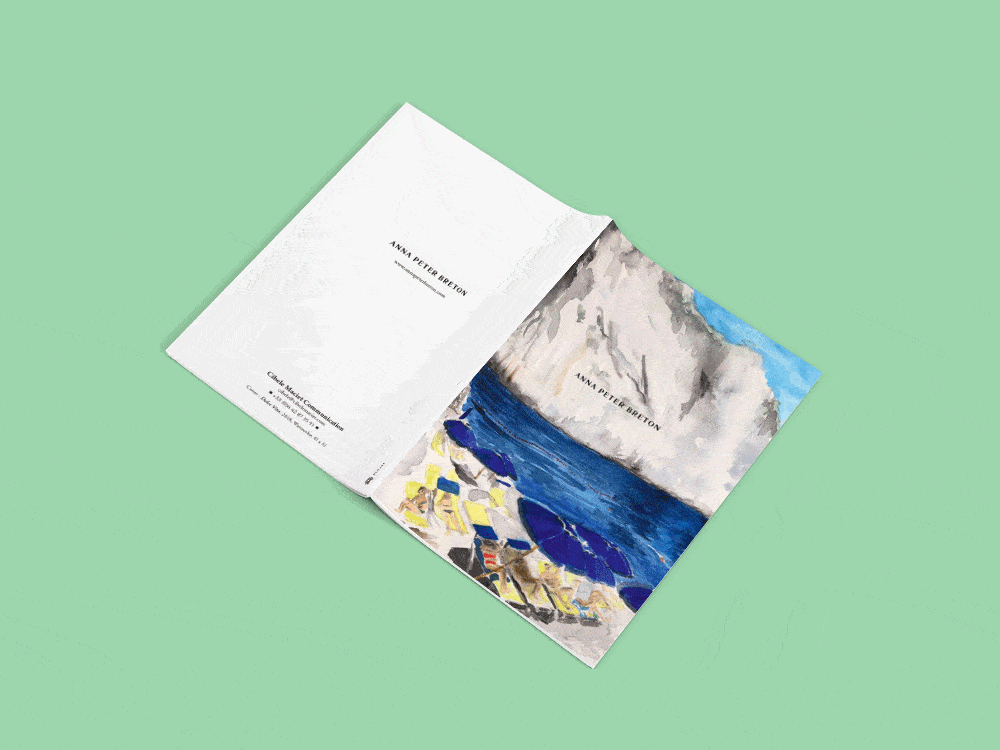 Anna Peter-Breton has a particular inclination for ethereal shapes, nuances of color, female bodies enveloped in dreams and sensuality but also in mystery. Granddaughter of Kyrgyz nomads, and also from Hungary, this visual artist bathes in an imagination rich in memories and encounters, forever inked in her traveling spirit thanks to her former diplomat father. Anna has always painted very spontaneously. Although she began to study different painting techniques as of high school where she obtained an International Baccalaureate and planned to continue her studies in art school, Anna decided to study international business at Oxford Brookes University.
Based in Paris for the past twelve years, Anna turned to the world of luxury at the beginning of her career, and launched La Maison 8, former home of Kenzo Takada, a unique Japanese space dedicated to the organization of high-end tailor-made events. Anna also co-founded Atelier Casanova, a Parisian agency specializing in the image and identity of major luxury brands.
Their dream Italy, their amorous journey where words as spontaneous as love, as true as dreams dance in tandem with the colors of Anna's illustrations.
An artist at heart, Anna continued painting all along. In 2019, she held several solo exhibitions around Europe. She first showcased a series dedicated to her travels called Voyages in Paris and then in Vienna, at the United Nations Headquarters. The exhibition travelled to the Abigail Gallery in Budapest, following a group show at the Arany Palace Gallery, in Nagyszalonta, Romania. In addition to her travel memories, part of the oils on canvas depict nude, enigmatic, and timeless female bodies in suspended moments in the famous Hungarian baths, a style of life and almost a religion in her home country.
Her second solo show in Paris was at the Meriguet-Carrère showroom for Womanhood, composed of large oils on canvases and smaller oil and acrylic formats on wood. Using a carving knife as her sole tool, she engraved sensual feminine forms filled with a multitude of nuances and deep hues of reds and blues. Physical travels paved way to inner emotional journeys.
Evanescence opened in 2020 at the Sarto Gallery in Paris, displaying an array of human emotions on large formats and using a new brushing and blurring technique. Faces and hands are represented in different states of contemplation and emotions like phantasmagorical apparitions.
The same year, during the first lock down in France, Anna and her husband «travelled» every day by painting a watercolor of places and sensations marking the most beautiful memories of Venice, Florence, Rome, Capri, Sicily. Pascal Breton, a TV series producer, evokes the same places, the same moments with words, aphorisms, poems, memories. The noble floor of their Palazzo in Venice, that welcomed Nietzsche in his Italian phase, is also illustrated in her watercolors. Mythical hotels like the Cipriani in Venice, JK Place Capri, Villa Feltrinelli, Villa d'Este, La Suvera, Hotel de Russie, Vila Cimbrone, as well as famous villas like Valguarnera de Bagheria in Sicily or Malaparte In Capri – where the cult film Le Mépris was shot – are mentioned in the prose written by Pascal.
Their dream Italy, their amorous journey where words as spontaneous as love, as true as dreams dance in tandem with the colors of Anna's illustrations. «Voyage Amoureux en Italie» was born from this four-handed collaboration, a book launched and presented during an exhibition at the Sarto Gallery with the original watercolor pieces in March 2021. Anna's joyful imagination takes the viewer to the most cherished places of her human and artistic journey. Watercolors are her way of recording and assimilating landscapes and charismatic figures on holidays, those that come out of her travel diary, created during her Mediterranean episodes.